About me
Wiva GbR: Wioleta Kasprowska and Vanessa Holdysz .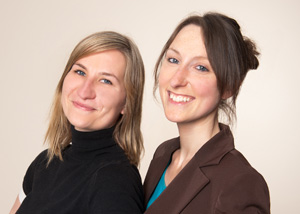 After taking our A-level exams, both of us got our vocational education to be certified youth / child care workers. Since then, we have worked in a variety of social / welfare fields, among others in geriatric care, the work for handicapped people, and child and youth services.
Having done an FSJ (voluntary social year) ourselves, we have an increased ability to empathize with our participants' interests and needs. We know much about young people's questions and problems, which enables us to give help and support specifically.
In keeping to the motto "Overcoming Boundaries", we not only want to tear down cultural barriers but we also want to show that you can overcome your fears of being outgoing with other people.
We are looking forward to meeting volunteers from all over the world as we want to encourage cultural exchange! We are active in the whole of Schleswig-Holstein, with a lot of affection for working with, and for, people.
If you are interested or have any questions, we look forward to every phone call, email, or visit.